At the AGM in June 2019 the presidency passed from Martin Valentine to Richard Wootton. The photo below shows Martin (left) handing over the "Badge of Office" - the President's Shooting Stick - to Richard.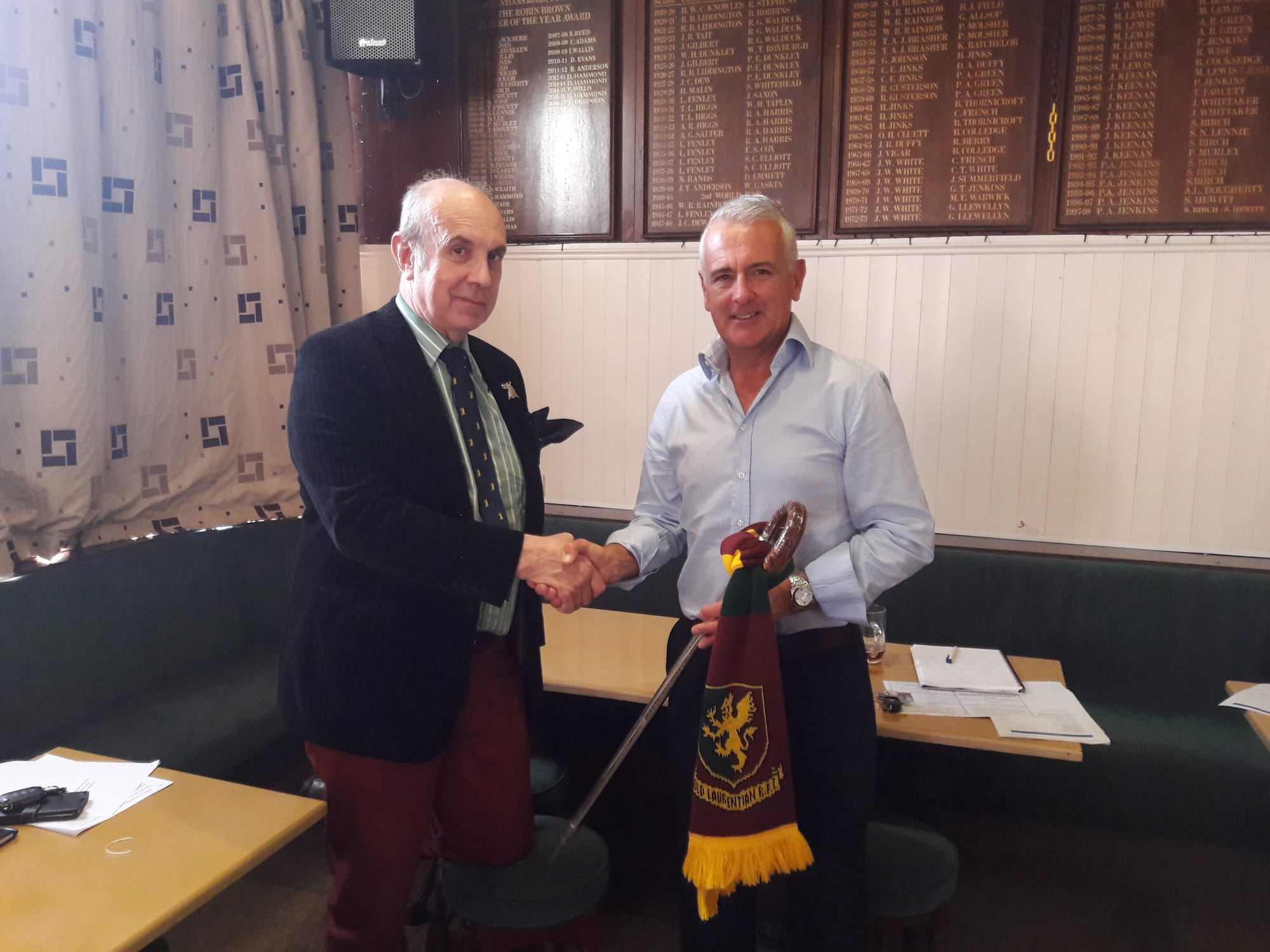 From Richard:
It gave me immense pride and pleasure to accept the Committee's invitation to be President in June 2019 following in my Father's footsteps who was President in 1989 and served the Committee for over 50 years.
So a bit about me: Richard Wootton, school years 1971-78. I have lived in, or around, Rugby all my life and I'm still gainfully employed as a Bank Manager in Retail Banking. I have been connected to the Old Laurentian Rugby Club from my early years, and with the Presidency of the Society comes Honorary Presidency of The Rugby Club, of which I have always been a keen supporter although never a player, and I was delighted to be in office as the Club celebrated its Centenary in the 2019-20 Season.
I also serve on the Committees of The Laurentian Sports Club and the OLRFC Mini & Juniors which is a thriving section providing the Rugby talent of the future. Given the organic growth of the M&J's over its 11 years of existence, and the need for increased playing field space and improvements necessary with the Clubhouse facility, there are plans for a relocation that will serve both these objectives - more about this will be published in due course.