At the AGM in July 2022 the presidency passes from Richard Wootton to Tim Hosker.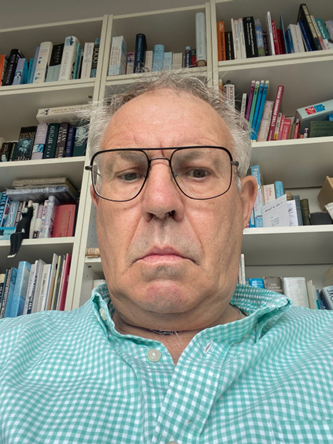 Captain TJ Hosker RN
Born in the Wirral, Cheshire, Tim first came to Rugby and Lawrence Sheriff School in 1967. He left in 1972 to study Economics at St Catharine's College, Cambridge, and join the Royal Navy. His sea-going years were spent in all manner of vessels from submarines to frigates and aircraft carriers in very much a Cold War environment in the Atlantic, Mediterranean, Baltic and Caribbean. Highlights of his subsequent years ashore were on the Directing Staff of the Royal Naval Staff College at Greenwich, as the Logistics Officer at the Royal Naval Air Station Yeovilton in Somerset, and serving on the personal staffs of many of the Service's most senior admirals, culminating with an appointment as Executive Assistant to the First Sea Lord, the head of the Royal Navy. He eventually retired after 37 years service in 2010.
He has had a home in Rugby for most of the time, despite long periods away. He is busy in retirement as Treasurer of Rugby Rail Users Group, as Secretary/Chairman of the company which manages the freehold of the estate where he lives, and studying Spanish at the Percival Guildhouse. He also travels greatly at home and abroad, Covid pandemic permitting, with a particular affection for Scotland, Cornwall and mainland Europe. Sport features largely in his life, initially as a successful cross country runner and athlete at school, and nowadays as an armchair follower of most sports, not least Liverpool FC, Leicester Tigers, and Lancashire cricket. Naturally he keeps a weather eye on OLRFC results but it's a long time since he was foolish enough to allow himself to be roped in to play in the traditional Boxing Day fixture at Fenley Field.